Your "brand" is everything that your audience associates with your name and logo: everything they see, hear, read, feel and touch; their complete experience.
We help craft that experience—360°
360° Brands are compelling.
Business growth and sustainability are achieved by creating a complete brand experience for the people you're trying to reach.
Who do you most feel like spending time with? The people you know intimately, the ones you trust; who make you feel good to be you. The ones that communicate clearly, no jargon. Brands are no different. A holistic brand experience requires: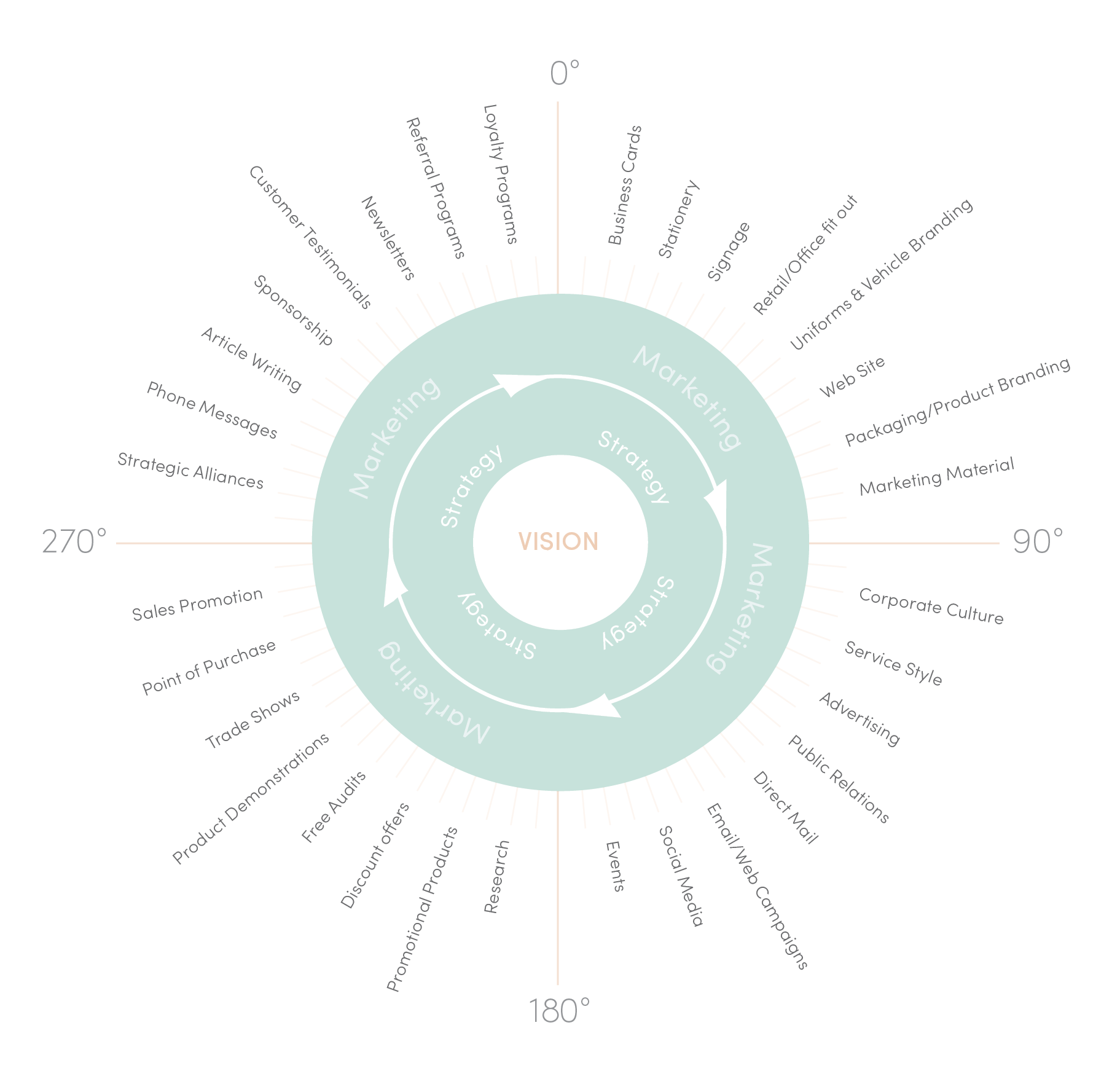 A strategic plan is a decision-making tool for alignment on investment, deployment of people, key strategies, tactics, goals and projects. It answers the questions:
+
Where do we want to go—the "vision"?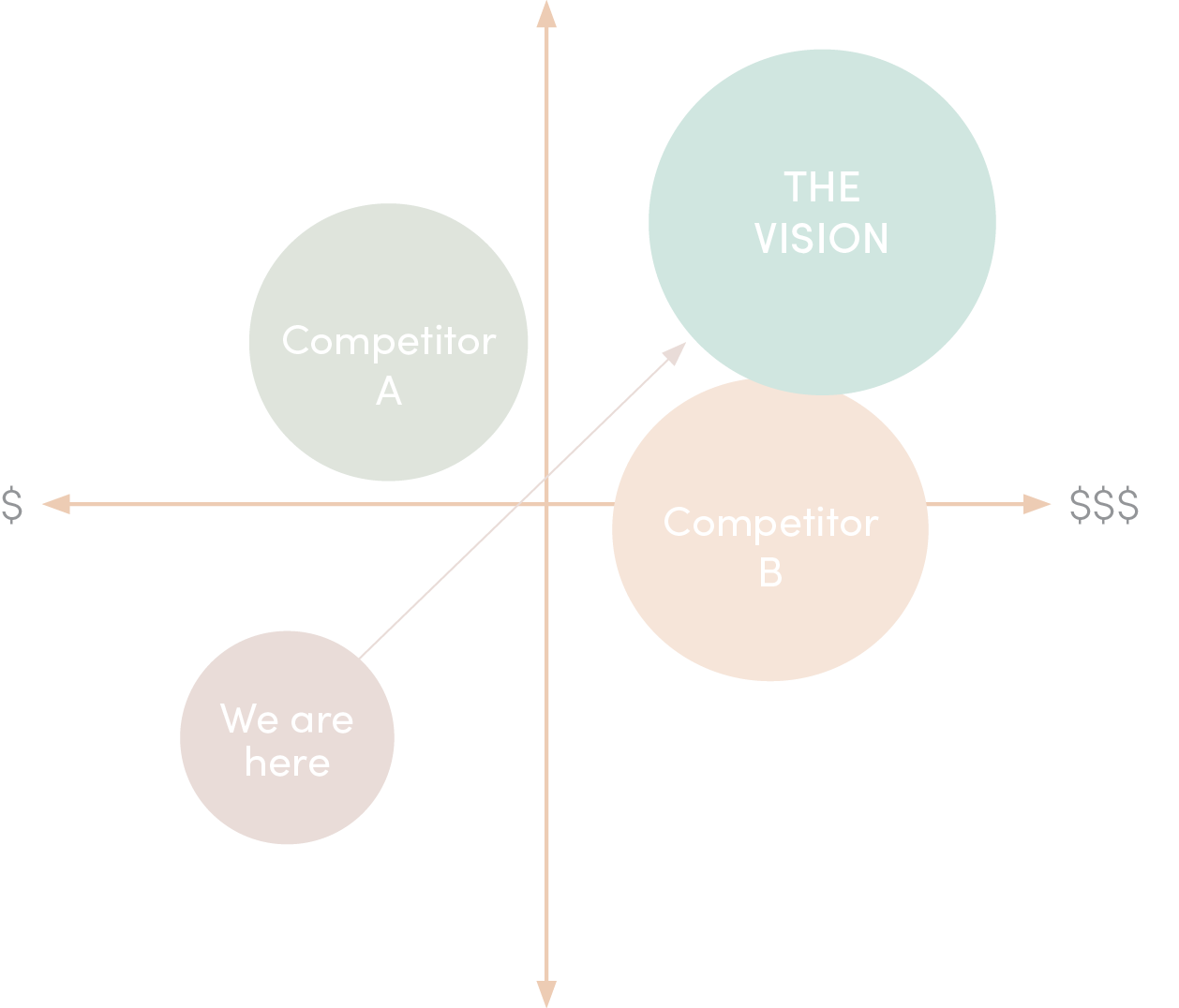 As a famous communicator once said: 'People don't buy what you do, they buy why you do it.' Behind every brand is a person or a team, and you're in it for a reason. It's rarely just about making money. 
Using your 'why', we connect your audience with your brand at an emotional level while we take them on a journey through the decision making process.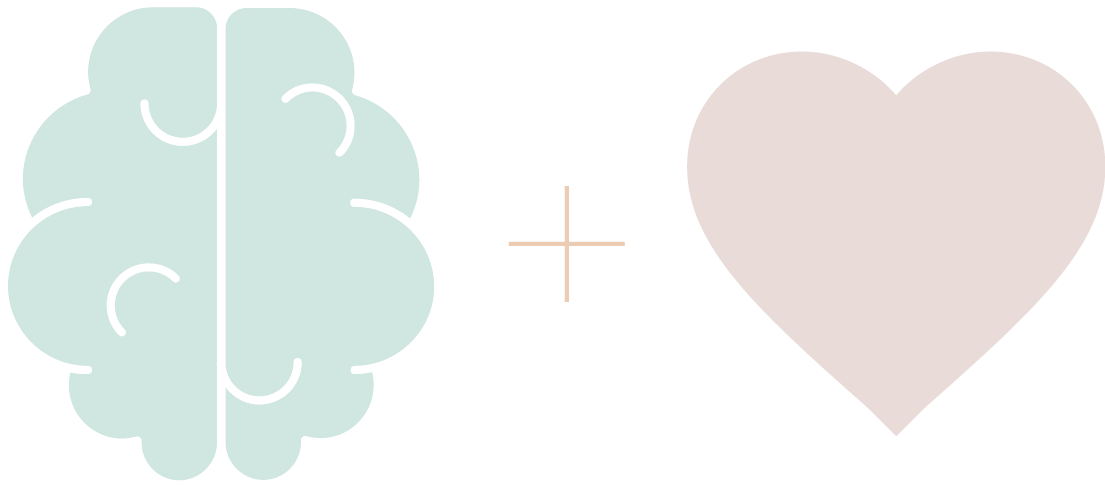 CRAFTING YOUR BRAND COMMUNICATION


We nurture brand loyalty through absolute, unwavering consistency. We give you the tools to be effective ambassadors for the brand. Failure to stay on message at every point of contact with your target market erodes trust and ultimately profits. 360° branding is critical. We offer:
+ 
Websites and digital design
+
Interior/exterior fit-outs
+
Initial and ongoing strategic support