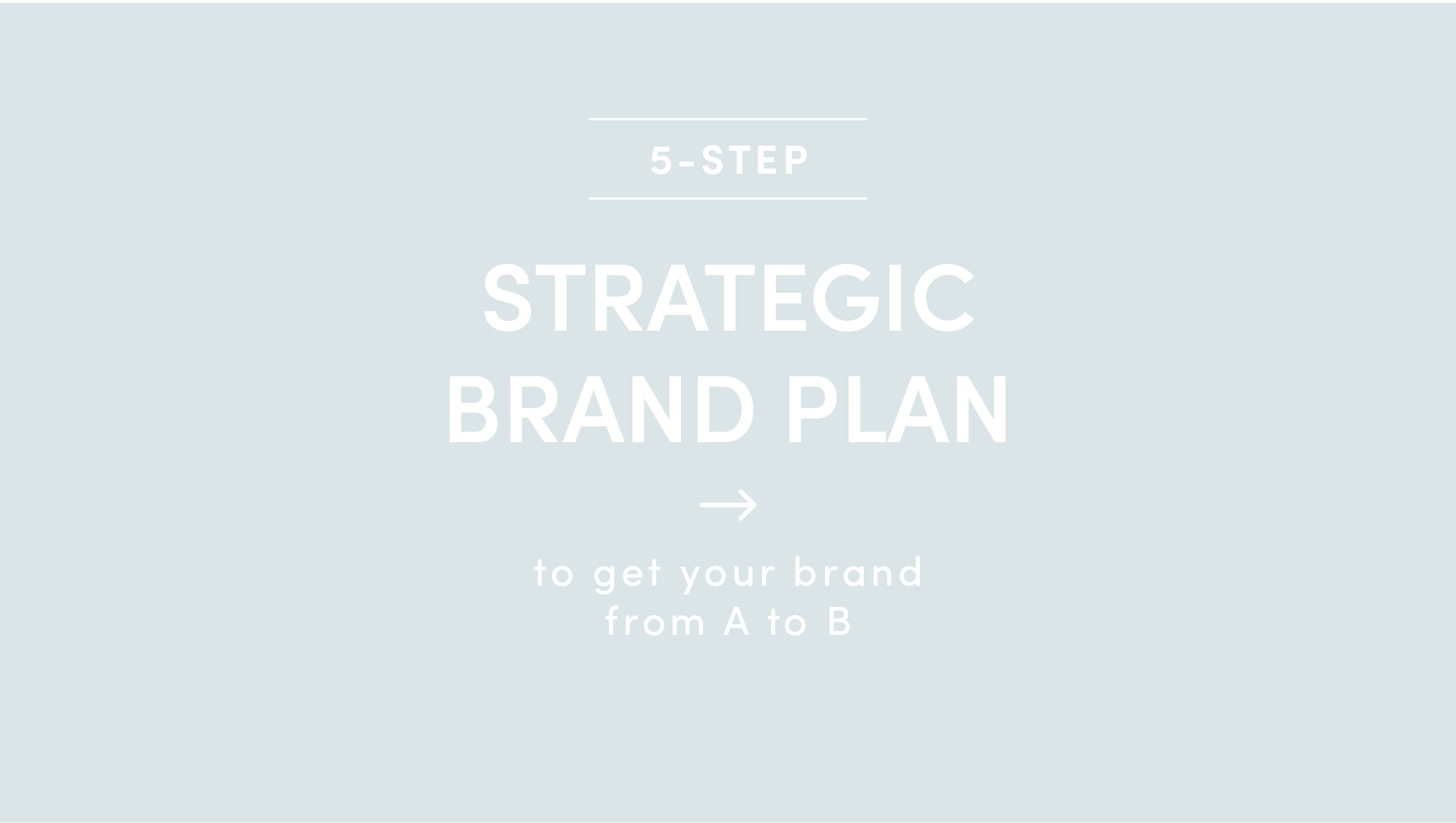 Having Strategic Plan is critical.
Not having one is like setting sail without a GPS, compass or map.
You may think you have a basic idea of where your business is going, until a storm hits and next thing you know you're shipwrecked.
You need to know where you're headed, which tools and resources will get you there and what challenges you're likely to face along the way. 
–––––––––––––––––––––––––
But there's no need to produce a 50,000 word document. 
–––––––––––––––––––––––––
Some basic strategic planning will help you stay afloat and on course.
In boardroom terminology, a brand or business strategy helps decision-makers become aligned on investment, deployment of people, key strategies, tactics, goals and projects. 
It provides direction on how to allocate resources to ideas that drive the highest return.
Note that we use the terms 'business' and 'brand' interchangeably. That's because a business
is
a brand (and you can read more about that
here
).
So, in 5 simple steps, a basic Strategic Plan should include: 
1. The vision for the business/brand
(where do we want to go?)
2. Situation analysis
(where are we now?)
3. Key issues
(why are we here?)
4. Strategies
(how can we get there?)
5. Execution and measures
(what do we need to do to get ready?)
An effective plan will also codify the values, personality, attributes of a brand and the promise that it makes. It provides a summary of how the brand will help you reach your goals.
It should unite all your stakeholders behind a clearly defined brand that takes you all the way to the finish line and beyond. 
–––––––––––––––––––––––––
It will also give stakeholders the tools needed to be ambassadors for the brand in everything they do.
–––––––––––––––––––––––––
So, to go one step further, we like to include the following in a Strategic Plan:
1. The brand's competitive positioning strategy
This defines how we'll differentiate our offer and create value for the target market. The positioning strategy will be influenced by:
+
Market Profile
(use existing research to define size, stage of growth, competitors)
+
Customer Segments
(including target market profile/personality)
+
Competitive Analysis 
(a deep dive into key competitors brands/strategy)
+
Method for delivering value
(how we deliver value to our market at the highest level)
These include:
+
Mission
(which should be centred around our 'why)
+
Required brand personality traits to reach our market
+
Brand positioning statement
+
Brand colours, fonts and visual elements
(brought into line with the desired positioning)
+
Brand 'voice' and tone, which will convey the brand personality to our target market
+
Brand experience – what will this look/sound/feel like?
As part of the strategic plan we include or redevelop the:
+
Brand communication guidelines
A good strategic plan guides the development of any creative treatment required to either launch or reposition the brand.
Although a Strategic Brand Plan can be read in a linear fashion, defining a brand and its strategy is not necessarily a linear process. 
It requires more of a bird's eye view of the entire terrain, first understanding what it is we want to win, recognising where we are now and why, taking into account all prior strategic planning and any progress that has been made. 
We're looking for ways to set in motion battle plans that will give us more ground on the map and a competitive position we can take—all the while understanding that we are part of a business and planetary ecosystem.
Blue Bay's role in your brand strategy can be limited to simple advice, or at the other end of the scale, we write business plans and develop complete brand strategy maps.